MobileMed In The News
Chess Tournament Benefit for MobileMed
9-Year-Old Boy Raises Chess Funds for MobileMed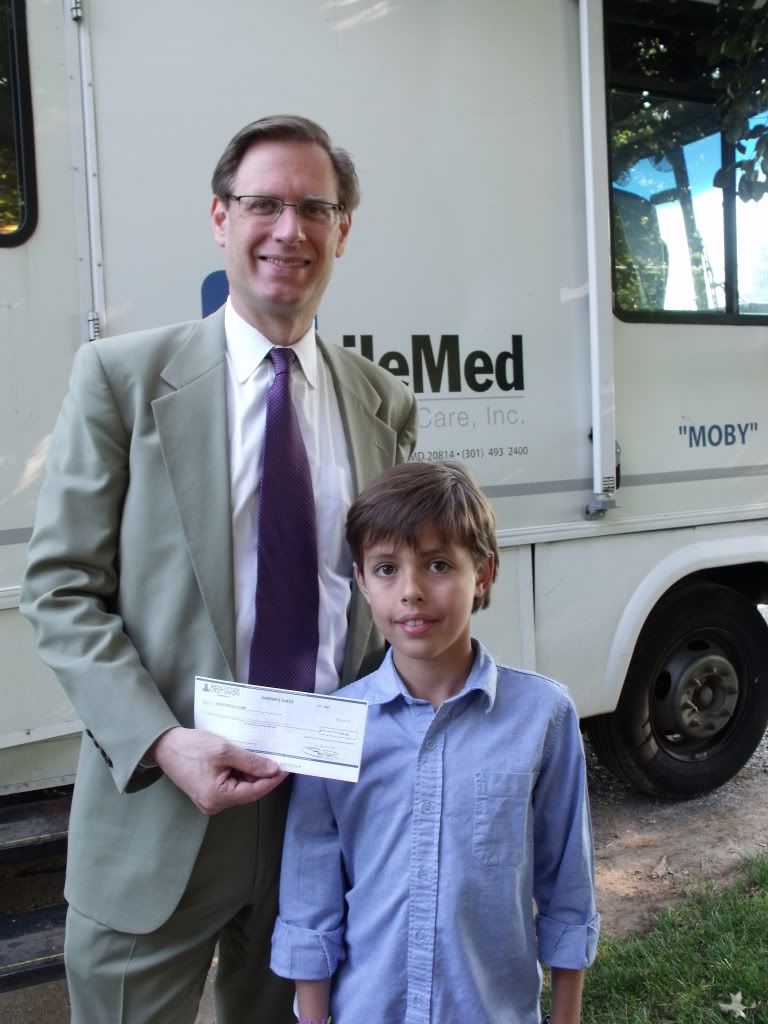 In a unique approach to community service, 9-year-old Ian Granthon and his mother Georgia of Rockville recently assisted Montgomery County people in need by organizing a chess tournament benefit for MobileMed. The Fallsmead Knights and Castles Chess Club is under the direction of Roman Turkevich, an "expert" chess player with 40 years of experience. Sixteen children registered and raised $320 for MobileMed, which provides healthcare to low-income, uninsured county residents.
"The games were a lot of fun and everyone had a great time!" Ian says. Turkevich, a member of the U.S. Chess Federation, put together the strategy to complete a five-round Swiss tournament in one evening.
"Ian took charge with me in organizing the event and took care of the entrance registration table until it was time to play," says Georgia. Computerized registration and score keeping, food and beverages were made available with the support of other volunteers.

Next school year, they are planning to organize a simultaneous tournament for another benefit.
Photo: Executive Director Peter F. Lowet of MobileMed receives the chess tournament donation from 9-year-old event organizer Ian Granthon outside the Ascension House clinic site in Gaithersburg.