Articles
MobileMed Helps Save Lives!
"I'm really grateful to MobileMed," says Amir, a 49-year-old father of two from Gaithersburg. Amir came to a MobileMed clinic in March to have his ears checked. He had a severe hearing loss that was affecting both ears and making it difficult to work. Because he did not have health insurance, he figured he could get by, as long as he could keep working. He also had signs of infection so he knew it was getting serious.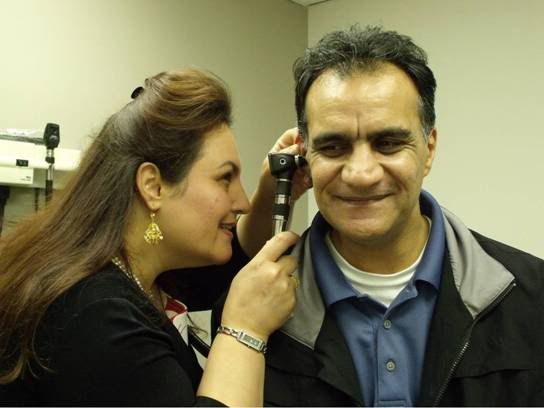 He heard about MobileMed from a friend of a friend. After examination, Leila Abedi, CRNP, referred Amir to Georgetown University Hospital for surgery, which turned out to be needed in both ears. She also encouraged Amir, who has a family history of prostate cancer, to get a free prostate check-up.
Amir visited the clinic in Rockville. It turned out that he had the lowest stage of cancer and arrived at a perfect time for effective treatment. He also immediately stopped smoking at the recommendation of his doctor, Dr. Mark Rosenblum. At an office visit, it was discovered that he also had a heart condition, for which he is now under treatment.
Amir will soon return to his job as a cable technician—a position that requires him to be able to hear the electronic signals.
"This organization really helps people!" Amir says.